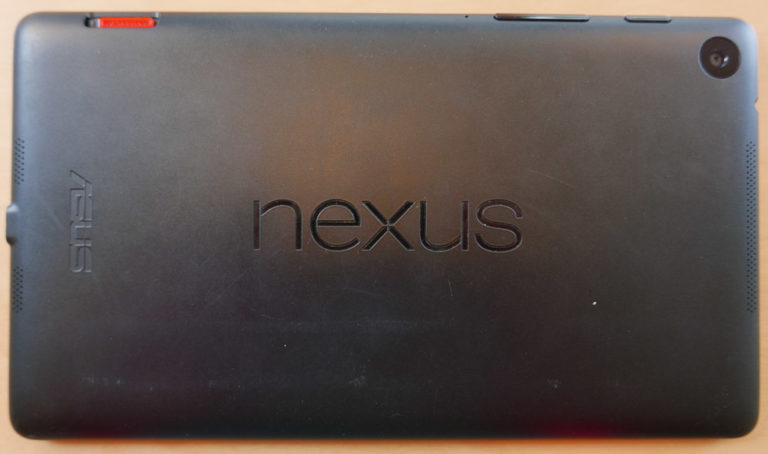 After a couple of years with a N7 2013 LTE tablet installed in my car, I've had to change the SIM card a couple of times. Unfortunately, the tray that comes with the tablet is only desgned to last through the one initial SIM load. At first, the outer trim fell off. Then the tray snapped in half. Then, after maybe the 4th eject, it absolutely crumbled to bits, so badly I couldn't even shove those bits back in as I had been doing. Even more unfortunately, the only replacements seem to be available on E-Bay for about $30. I do see one at a more affordable $12 right now, but $12 and 3 weeks shipping from Ukraine seems like it's own kind of annoying.
So I decided to 3D print one. It's far from an exact replica, but it fits quite well, is fully functional (even easier to remove than the original), seems more durable by a long shot than the genuine part. It also fits within the external profile of the N7, and so shouldn't get in the way of any cases you might use. Maybe best of all, it costs about a penny if you've got a 3D printer.
You can find the files over at Thingiverse, or if you don't have a printer, you can Paypal me $2 with your address and a note that you want the micro sim tray, and I'll send you a couple. Make a note of what color you'd like, too. It's safe to assume red and black are on the menu, but feel free to make other requests and I'll see what I can do.